Ali'i Court Reporting
With over 20 years of experience, Ali'i Court Reporting has worked throughout Hawaii to provide superior court transcription services and the best possible personal customer service since 2005. We are available for transcriptions (including Realtime) for depositions, private and court trials, hearings, meetings and audio playback. Free estimates available upon request.
Fast, Accurate Transcription Services in Honolulu, Hawaii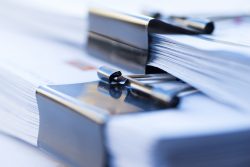 Recording information in real time—with complete accuracy and thoroughness—is paramount in legal situations. From important depositions to Realtime court reporting, it takes a trained, qualified professional to ensure every word is taken down. At Ali'i Court Reporting, our precision and meticulousness as a court reporter in Honolulu, Hawaii can't be matched. Not only do we ensure every piece of information is taken down correctly—we can do it in real time! It's why we've become an invaluable partner to legal professionals across the islands. Beyond this, we're also known for our rapid turnaround and versatility, which help to save time and money for everyone involved. As a small agency, you can rest assured your project is coming first.
In addition to court reporting services in Honolulu, Hawaii, we also offer transcription from video and audio. Our well-qualified experts take the time to provide you with a transcript that's easily navigable and properly formatted. We can even provide mini scripts with keyword indexing and e-transcripts for digital download. Whether you're working on the prosecution for a legal trial or you're archiving the meeting minutes from your last board meeting, we're the experts to call when you need it transcribed.
Take a look at just a few more of the reasons we're so widely trusted in our field
We're members of the National Court Reporters Association.
We're a Certified Realtime Court Reporter, Certified Shorthand Reporter and Registered Professional Reporter.
Our reporting capabilities are available to customers throughout the Hawaiian Islands.
We have more than a decade of professional experience and have been in business since 2005.
We're happy to offer free estimates on our services either over-the-phone or via email.
Experience:
Circuit Court
U.S. District Court
Medical Malpractice
Product Liability
Personal Injury
Workers' Compensation
Environmental
Labor Disputes
Technical
Maritime
Patent
Ali'i Court Reporting has worked throughout Hawai'i to provide superior court transcription services and court reporting to all the Hawaiian Islands including:
Hawaii (The Big Island)
Maui
Molokai
Lanai
Oahu
Kauai